Christmas is a magical time for everyone but for toddlers, it can sometimes be a mix of wonder and frustration. So we've rounded up some of our top ways to spend extra special time with them this festive season and help them get involved in the celebrations.
 Bake bake baking
Photo by Bruna Branco
One of the best things about Christmas is the sweet treats. You won't need to do much convincing to get your little one involved in the baking and decorating side of things – they love a bit of mixing and pouring. Once the cookie dough is mixed up, roll it out, hand out the cookie cutters and watch little fingers pushing out their Christmassy cookies. Once they're baked and cooled you can set up an icing station with small bowls of colored icing and sprinkles and let their little minds run wild.

If you fancy an even bigger creative challenge, why not pick up an undecorated Gingerbread House and decorate it together?
Christmas Crafting
 Most toddlers are always up for a coloring session – they love nothing better than getting their hands on a set of crayons or felt-tipped pens. Colouring is a fun and easy Christmas activity – it takes hardly any time to set up and is easy to clear away afterwards. Here are a few free coloring pages you can just print out and you're ready to go.
 Another fun Christmas craft is stamping wrapping paper. All you need is a big roll of brown paper, some rubber stamps (or potatoes!) and kid-friendly paint. If you're using potatoes carve your stamp design out then let your little person loose to create beautiful, bespoke wrapping.
Visit Santa
Photo by cottonbro 
No Christmas season is complete without a visit to Santa's Grotto. For really popular ones you might need to book in advance so make sure to check before you go to avoid disappointment.

A tree fit for a toddler
Photo by Paige Cody 
Toddlers just want to be involved in everything the big kids and grownups are up to. This means the Christmas tree, while a beautiful addition to your home, can bring all kinds of frustration for little fingers. So why not give them their very own tree they can decorate (and undecorated) as much as their little heart's desire? It could just be a much smaller Christmas tree or even a felt one that you can use year after year, like this one.
Advent Calendars
Festive tales

Advent calendars play starring roles in many families' Christmas traditions but here's a fun twist on the traditional chocolate ones. Wrap up 24 storybooks to be opened and read together every evening in the run-up to Christmas. You don't need to buy brand new ones every year, collecting a few festive themed storybooks every year will have your collection growing in no time.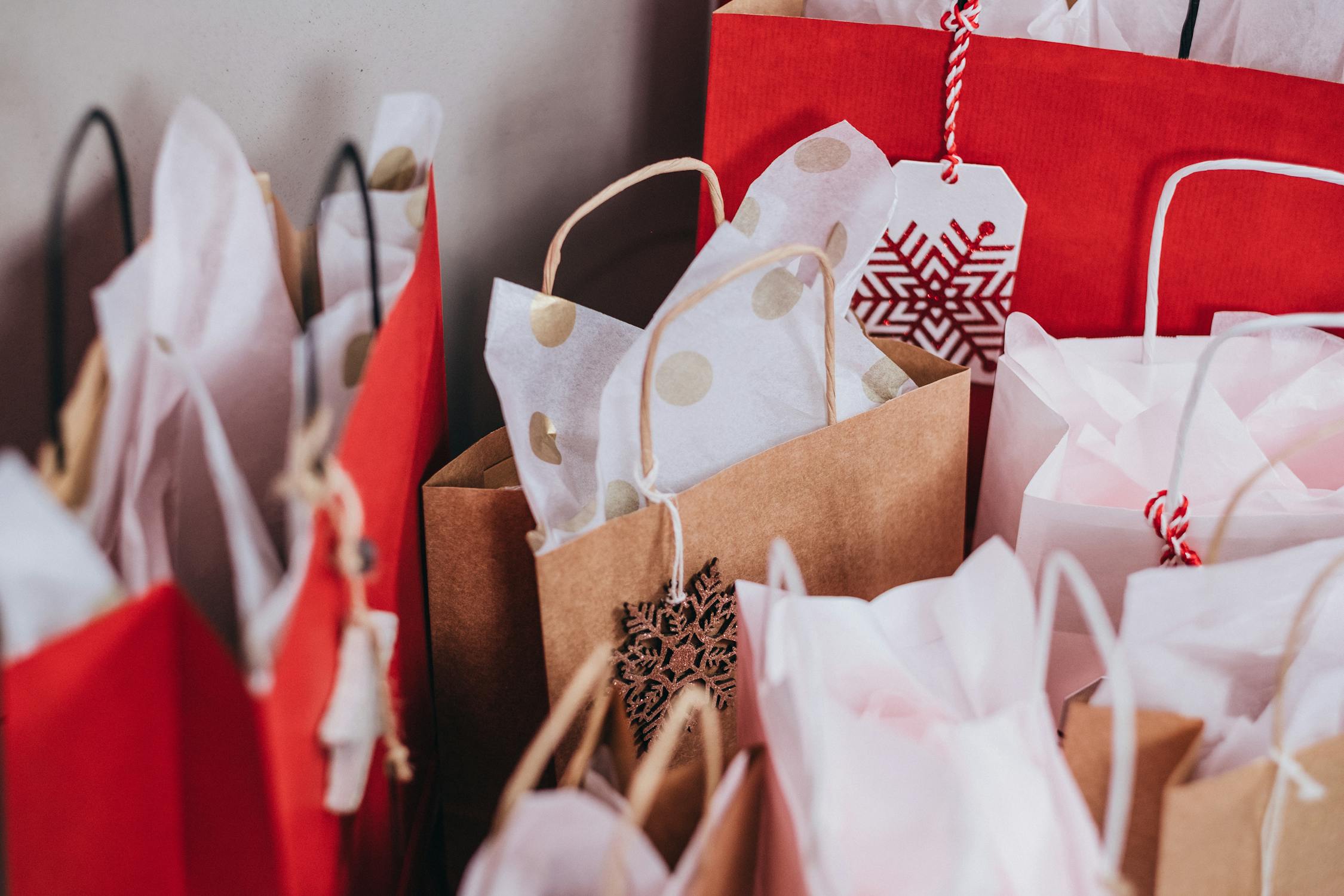 Treat bags

If you're planning on doing a paper bag advent calendar we've rounded up some quick and easy options for small treats to pop inside:
Ideas for boys
Toy cars
Road tape
Train track pieces
Small trains
Bouncy balls
Small animals
Ideas for girls
Lip balm
Hairbands
Cookie cutters
Small dolls
Kid's nail polish
Beaded necklace for dress up
 Ideas for both
Bubbles
Bath crayons
Bath toys
Wooden toys
Lego figures
Hatchimals
Mini bags of sweets
Glitter for arts and crafts
Fidget spinner
Colouring pens and pencils
Cute decoration for their own collection
Socks
Winter hat
Mittens